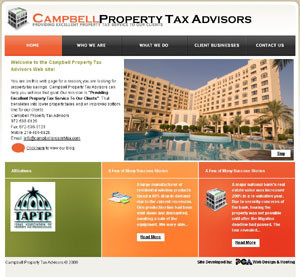 Our servers are connected to the Internet via multiple 10 gige links and aggregated 1 gige links to different carriers to ensure continued network connectivity in case any one (or more) carrier(s) goes down.
PCA's servers keep the bandwidth unsaturated. They have plenty of extra capacity, with the option to quickly add more bandwidth or additional carriers. Our servers use Cisco switches and routers, as well as Extreme switches, and keep spare hardware on hand in the event of hardware failure.
We also have provider independent IP space, allocated directly to us from ARIN (the American Registry for Internet Numbers).
Basic Hosting Package:
Our annual basic hosting package includes: 100 to 250 MB of space; 24/7 access to your Web statistics reports; unlimited ftp and data transfer; full cgi; and unlimited forwarding E-mail aliases (i.e., info@yourcompanyname.com). PCA's annual hosting package is payable up front and is non-refundable.
Cost: $300.00 plus tax, per year
Https hosting: $395.00 plus tax