Our Pricing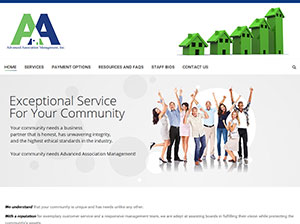 We customize pricing on a per-proposal basis. We determine the price by the size of your Web site and the overall package that you select for your business. Most custom designed WordPress sites range from $5,000.00 to $10,000.00. Template WordPress sites start around $2,900.00. The average cost of a new Web site designed and developed by PCA is $3,500.00 to $4,000.00.
The price list below will give you a general idea of our pricing break-down:
Hosting: $300.00 (basic package with cgi) to $660.00 (including secure server) plus tax per year
Design: $1,500.00 plus tax depending on the project (one-time fee)
Development: WordPress sites are priced per site and can't be broken down by page.
Maintenance: $85.00 plus tax per hour or package pricing (Please see the maintenance package page for more details.)
Database Development: By bid only
If you are interested in having a company Web site designed and developed, please click here and fill in our online contact sheet, or give us a call at 888-229-4747. We will be happy to give you an estimate!