How to set up Outlook (POP3) to access email:
1.  Open Outlook.
2.  From the Tools menu, select "Email Accounts"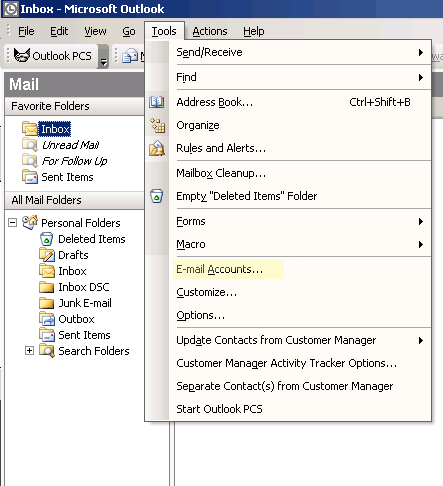 3.  The wizard box will appear.
4.  Choose "Add a new e-mail account" and click "Next>"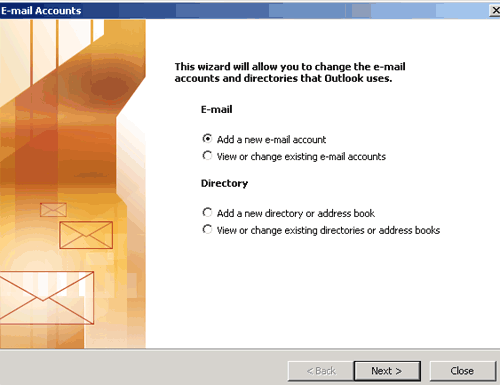 5.  When the "Server Type" screen appears, choose "POP3" and select "Next>"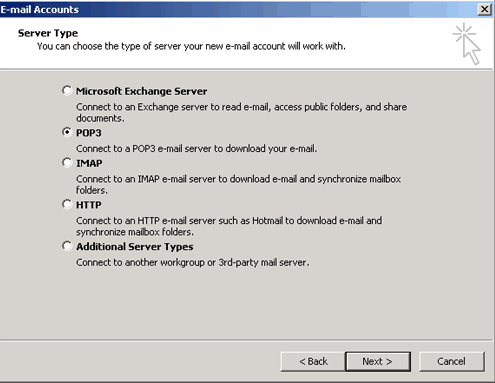 6.  Fill in the blanks on the next screen (Internet Email settings) using the information below as an example:
Your Name: Enter your first and last name
E-mail Address: yourname@yourcompany.com
Server Information: Incoming mail server (POP3) – mail.yourcompany.com
Outgoing mail server (SMTP) – mail.yourcompany.com
Logon Information
User Name – fill in your user name which is your full email address
Password – the password you set up to access your email.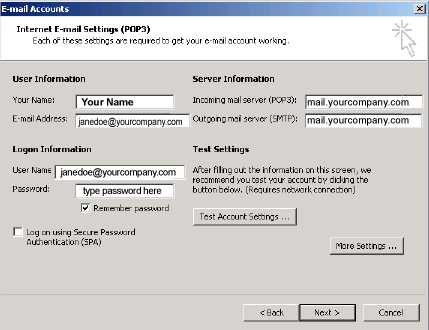 7.  On the "Outgoing Server" tab, make sure the box is checked that says "My outgoing server (SMTP) requires authentication and click "OK."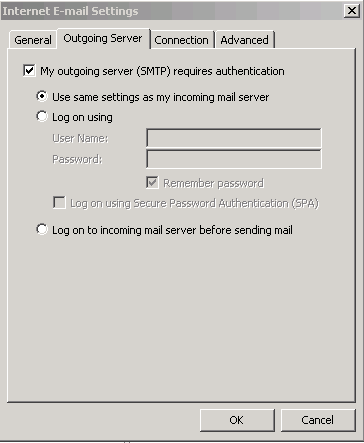 8.  By default, Port 25 is used. If you should have trouble with this setting, you can change this to Port 587 by clicking on the "Advanced" tab at the top and changing the Outgoing server (SMTP) setting from 25 to 587 and clicking "OK."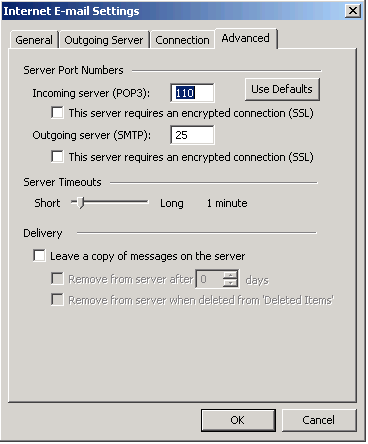 9.  Click the Finish button